BIPP Wedding Photographer of the Year 2019
I am an incurable romantic and I love weddings. With a background in documentary films I am used to telling stories through imagery and I would love to tell yours!
Reportage style of wedding photography lets the subjects speak for themselves. I capture what is happening before me, with an emphasis on emotions but I am very discreet. I will show the bride and her sister realising the moment they've chatted about for so long is here and capture when the Groom turns to see his bride for the first time! I will be with you as you are just married and I will anticipate and photograph all these beautiful moments on your special day.
I shoot about 50-50 colour & black and white, using colour images where complimentary to do so, and black and white photography for intense emotional moments where colours can be distracting. (but please feel free to ask me to change this percentage if you prefer, for instance, mostly photos in colour).
Take a couple of minutes to watch the video below to see what I'm all about
The rehearsal and on the day..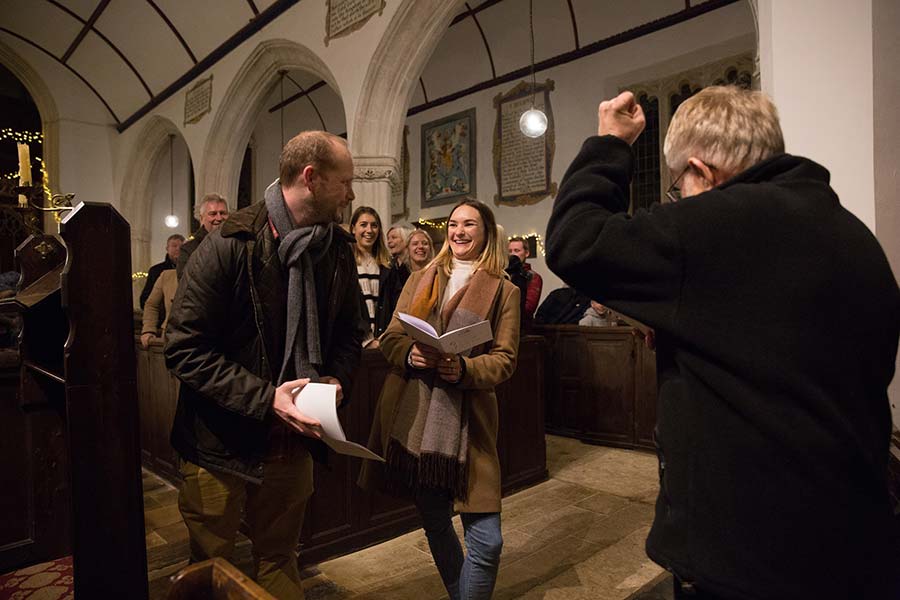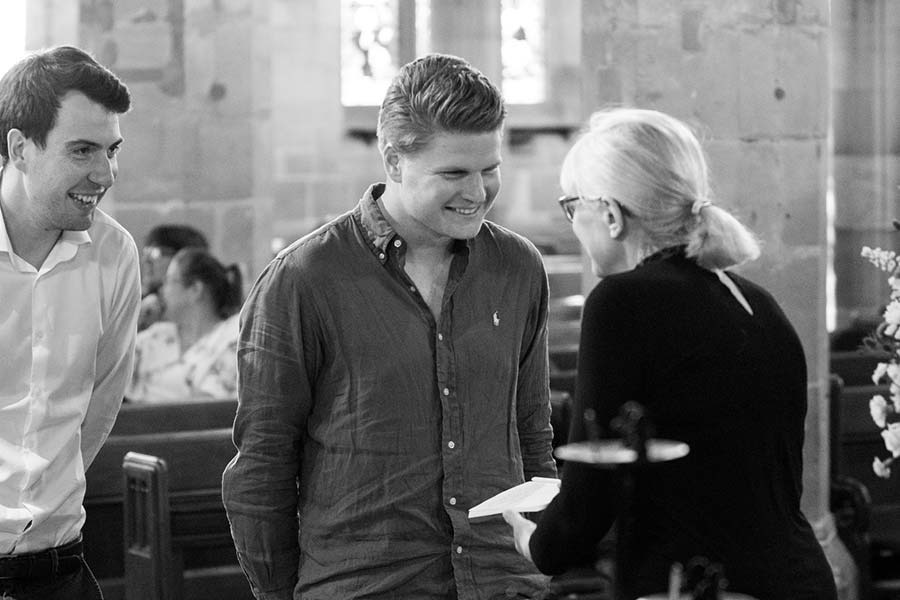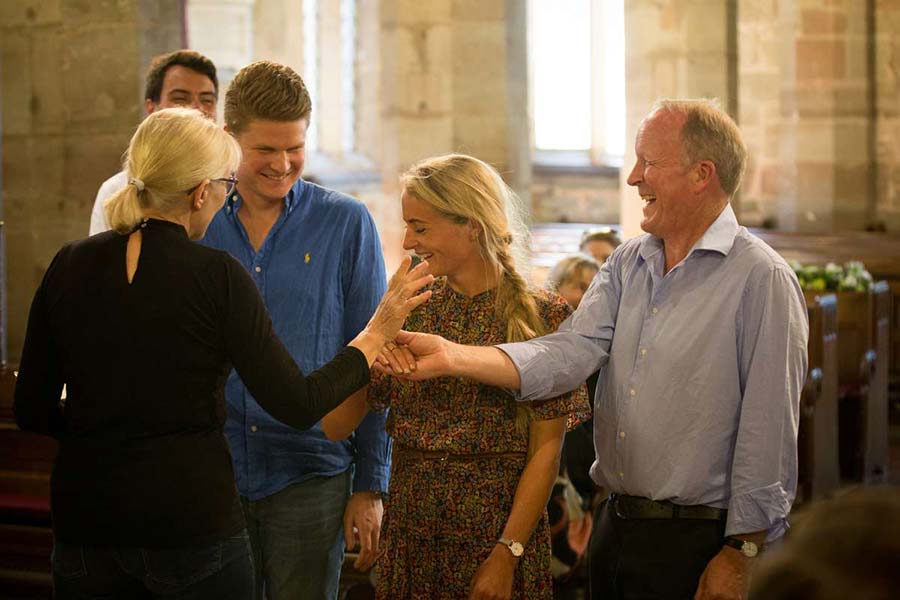 Where possible I like to come to your wedding rehearsal, which is normally the day before your wedding.
This is so that I can meet all the key people like your best man and parents. The more everyone gets to know me the more relaxed they will be in front of my camera. Plus I like to meet the Celebrant or Vicar to check with them their do's and don'ts for me during the ceremony.
Capturing the excitement and heightened emotion in the morning of your wedding day.
I like to set the scene and will include atmospheric shots of your home, flowers, dress, shoes, seating plan etc : All the little details that make your wedding unique. Plus lots of lovely images of you, your closest friends and your family getting ready.
I often work with an assistant photographer (recommended for weddings of over 100 guests) & in this case I will be with the bride before your wedding and my assistant will be with the groom.
The groom and his best men will be photographed having the ushers lunch, seating guests, talking to the vicar or celebrant, waiting for his bride etc.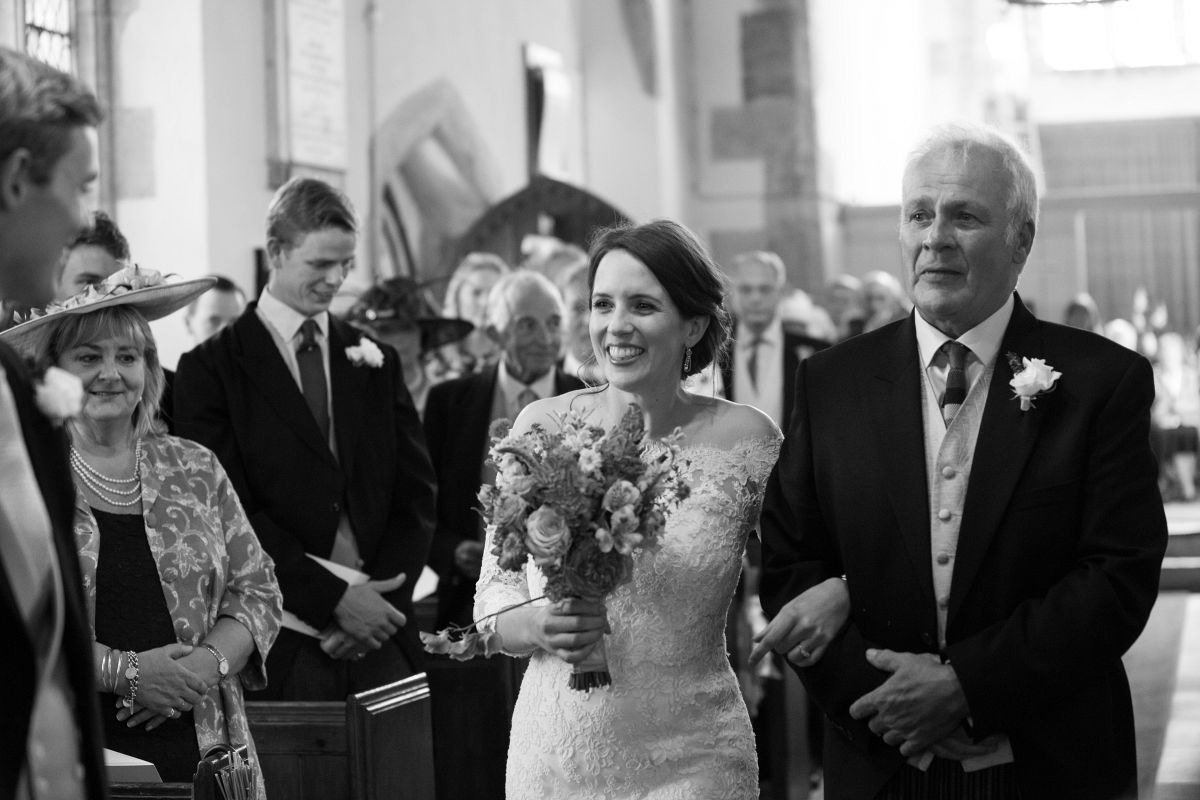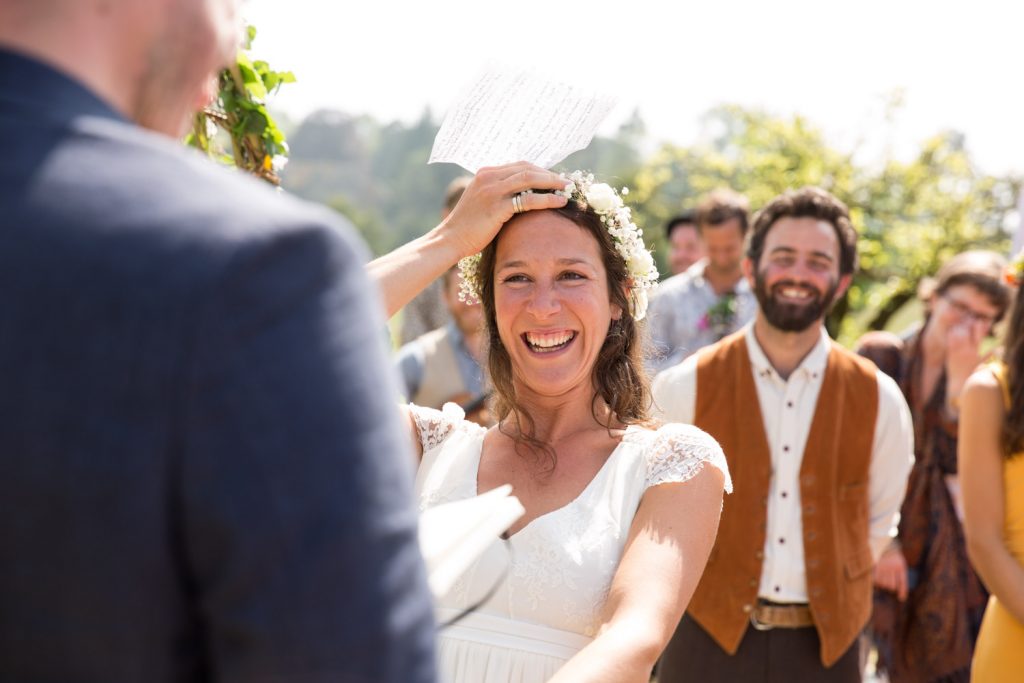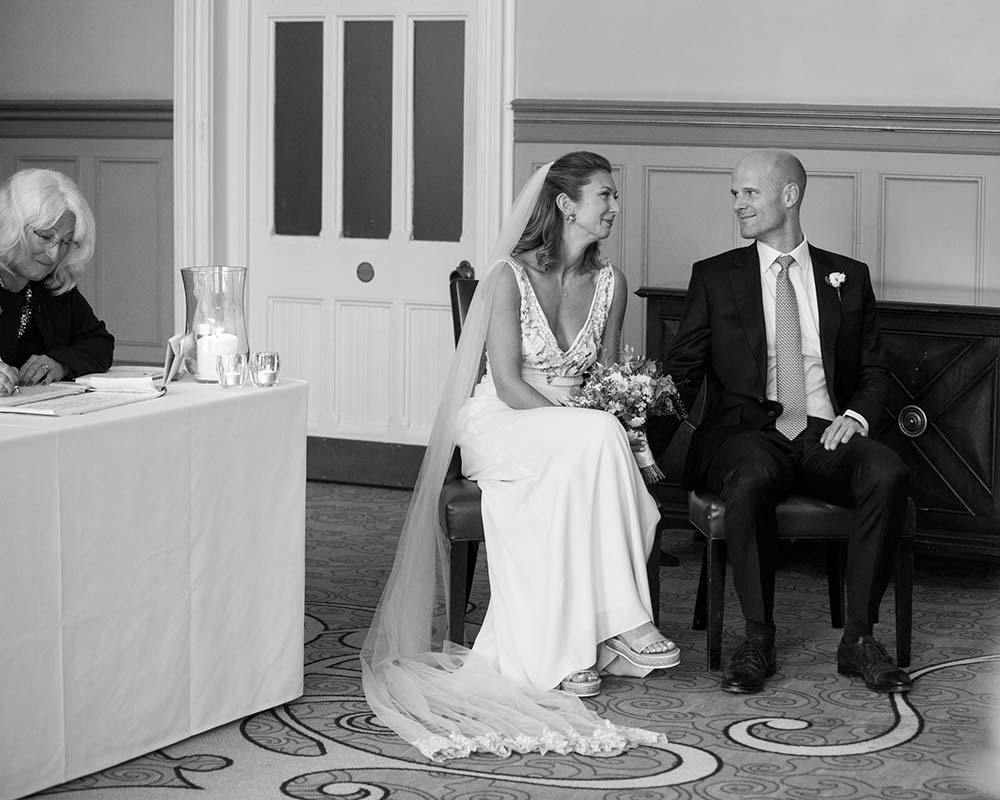 I love black and white photography, and will do a large percentage of the ceremony photos in black and white so we pair down background colour and focus on the emotion in the frame. During your ceremony, I will be very discreet, will never use flash and will tiptoe from front to back with utmost discretion.
The main shots during the ceremony will be:
The bride arriving with her bridal party
The groom waiting for his bride
The bride and her Dad walking up the aisle and the emotion of the bride and groom seeing each for the first time that day.
Signing of the register in a reportage way
The sheer joy of being married, walking down the aisle, confetti
If I have an assistant, then I will be at the front of the Church and he  will be at the end of the aisle, photographing you from the back of the Church.
I will do a gorgeous mash up of shots of you, all the key family members and your guests enjoying your reception, long into the night.
I will also do the only formal part of my day : the group shots.
These still don't have to be formal but they do need to be set up in a lovely spot and shaped so that the groups look good. We will have worked out who we are photographing before the day and have a schedule so that we can whizz through these as quickly as possible.
Whilst your guests are being seated for the wedding breakfast, I will take the opportunity to photograph the new Mr and Mrs in a couple of lovely locations. This is often a really magical moment, a time to just be together, away from the wedding, to catch your breath.
Also, you then get to make a grand entrance!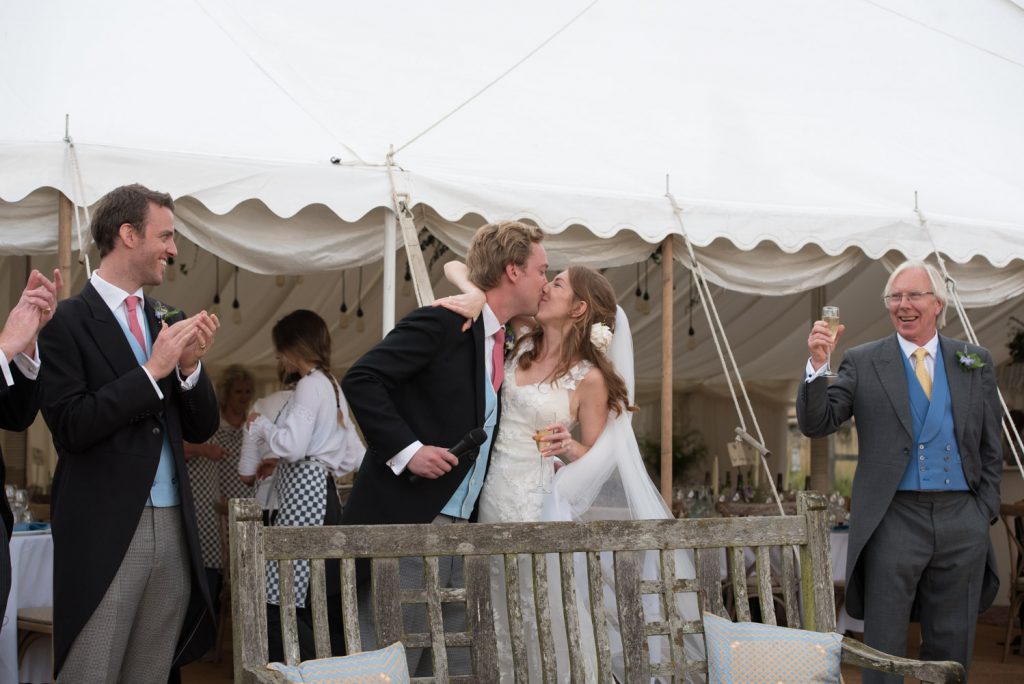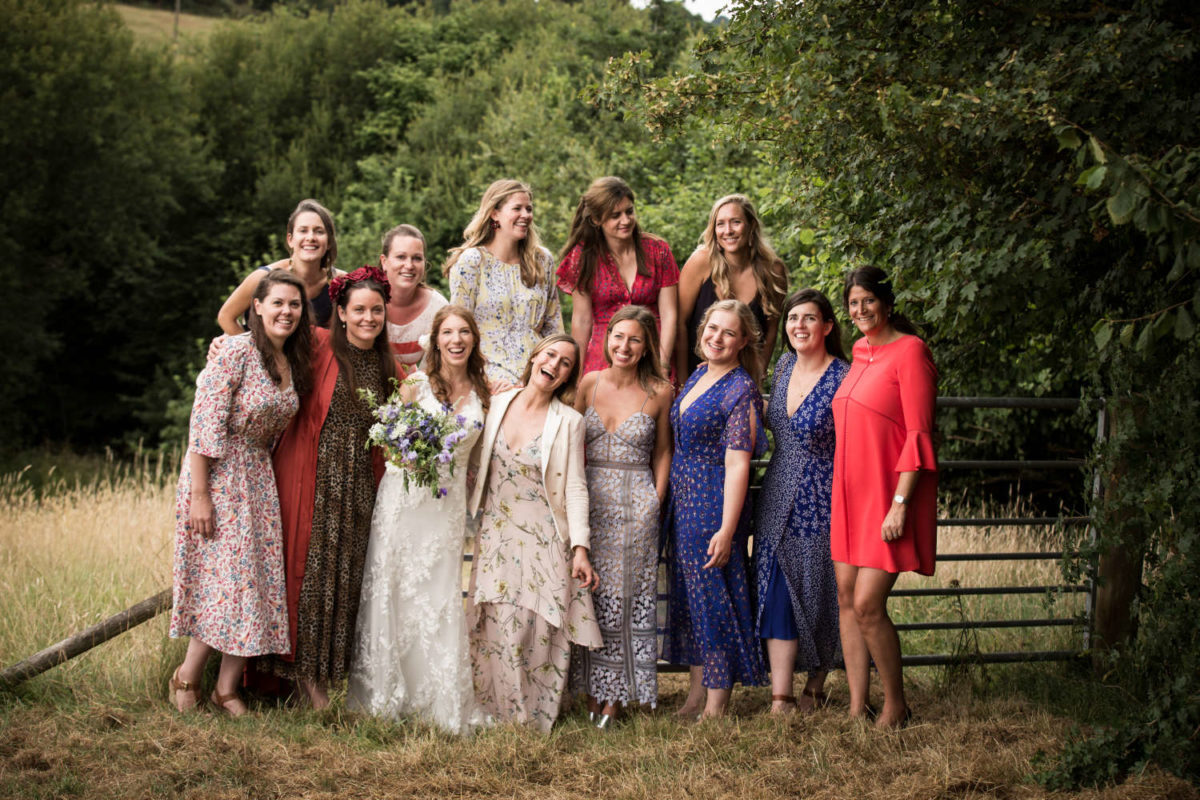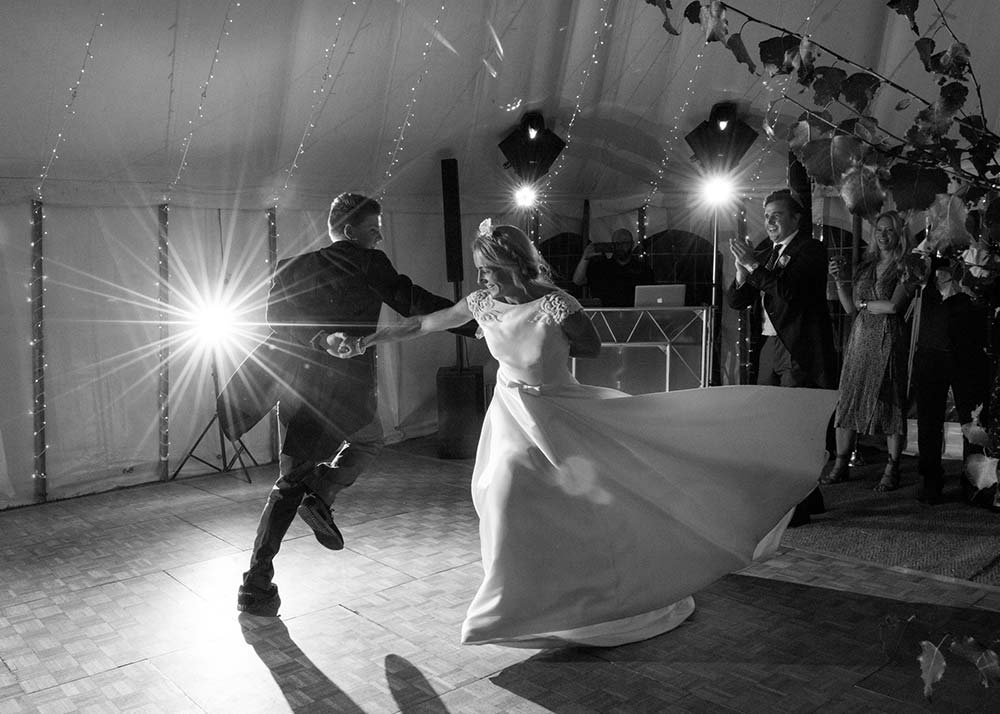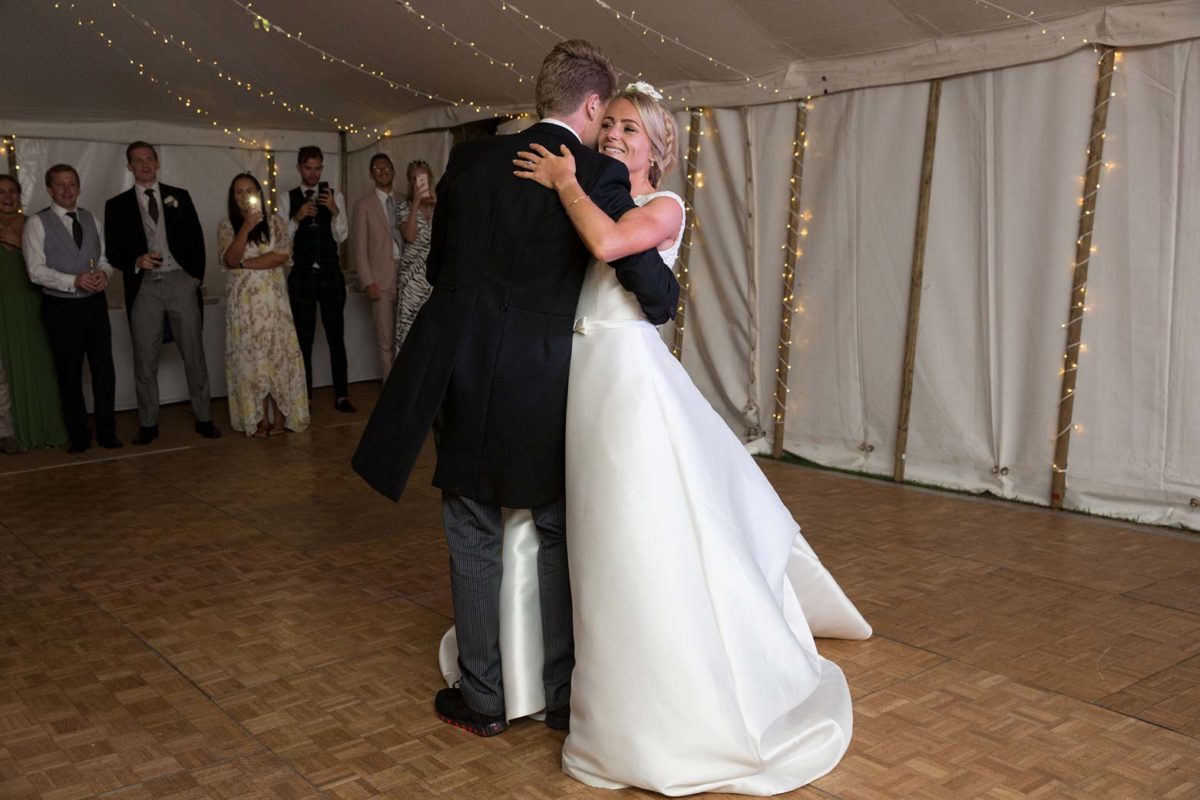 During the evening & speeches, cake cutting etc, I will take documentary-style shots without flash of guests chatting & dancing. With a high ISO this creates a lovely soft, filmic quality to the evening shots. Once the light fails, I will use a flash which makes things a little sharper & less grainy.
The first dance : Whether you're a real pro (in which case you'll probably love this bit) or a reluctant show-man, this part of proceedings is one of the best moments of the day with all your mates willing you on.
For your first dance I sometimes use lights (depending on how late and how dark it is)
This creates a star effect like this : I will also photograph several of the following dances and general atmospheric shots of the evening party.
Once I feel we have enough dancing shots I will finish up & go home, feeling that I have the best job in the world!
I love these fun shots of all you and your friends and family letting their hair down!
Normally I stay for around an hour from the first dance, capturing lots of general dance shots and guests chatting and having fun.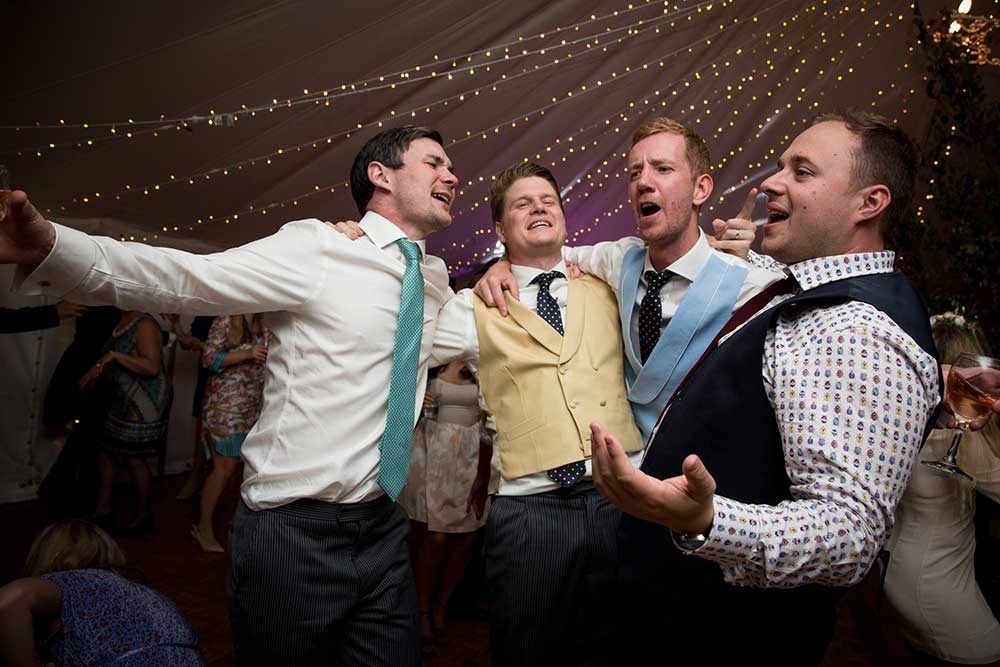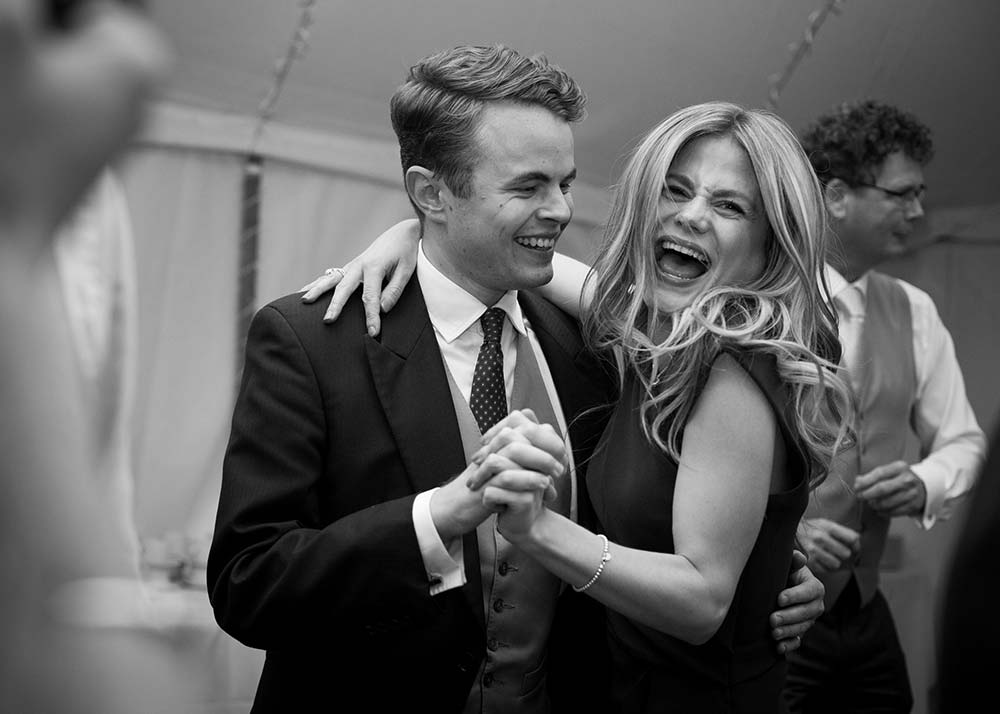 EDITING
I will have your wedding images edited within 4 working weeks of your wedding date or sooner. I will edit them in my own subtle way, not over-producing photos, because I prefer my images with a natural look.
Ideally, if practical please come to view your images at my studio in Crowcombe. It is a lovely way to replay your wedding day! In any event, I will publish all your wedding images on a private web gallery to share with your family and friends. I will give you a personalised memory stick with high-resolution images to reproduce as you like!
VIEWING
If you live near my studio at Taunton please come to view your images on my big screen. It is a lovely way to replay your wedding day.
Alternatively, or in addition to, I will publish all your wedding images on a private web gallery to share with your family and friends. I will give you a personalised memory stick in a Folio linen box with high-resolution digital images which you can reproduce as you like! Once you've viewed your images you can let me know which images you would like as your fine art prints from my laboratory.
Emily's albums are all Handmade in the UK and are a beautiful way to preserve you images and re-live the story of your wedding day. You can add an album to a digital wedding package at a later date or choose Emily's Wedding Option 2 which includes a large Album and two mini albums.
Prices start at £750.