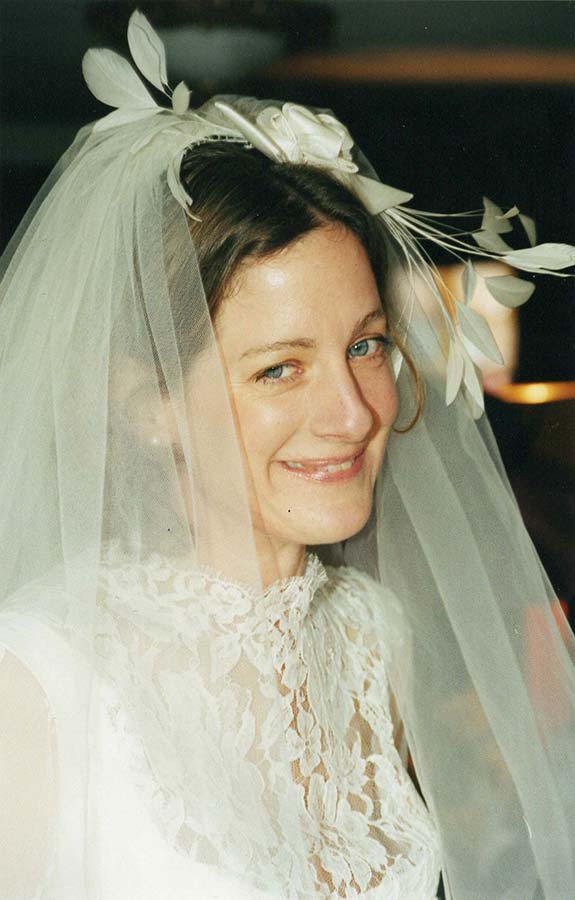 Reportage style of wedding photography is timeless. Emily's photos will not look dated in fifty years because her natural style of reportage is so authentic.
Emily has a unique documentary eye having made films for more than fifteen years. She is a calm and reassuring presence, comfortable to be around and with so many years' experience she can offer advice on many Wedding conundrums like the best way to do a Confetti Arch or how to orchestrate group shots with minimum fuss and time.
Emily is always super organised, making up a Who's who prior to your wedding day to ensure that all your key family members are well covered and no one is left out.
The key to Emily's success in capturing these natural moments so well is the rapport she will build with not only you, the couple, but your guests and family too. Emily is in touch with many of her former bride and grooms and has happily photographed several of the next generation!
Why I love being a wedding photographer
I have been married for fifteen years and can still remember my wedding in minute detail. The night before my three best girlfriends and I all stayed in a B&B, waking up painfully early on my wedding day morning, unable to sleep. My Dad took me to the Church in a black London cab because I used to drive one, arriving just a few minutes late : me nervously chatting, him overcome and silent. I remember the congregation turning to look at me as the Church door opened and the joy of seeing everyone I love there wishing us well. And I remember my husband to be, turning to see me walking towards him, a massive smile on his face.
Afterwards, we ate fish pie and blackberry ice cream and danced to a frantic Brazilian salsa band. Everyone danced in a mad crescendo, snaking round the marquee in a glorious technicolour of party dresses. I know it's a cliché but it really was the best day of my life.
That's why I love being a wedding photographer : because I get to be involved in this beautiful moment in other people's lives each time I photograph a wedding.
I love the build up to a wedding : when the bride and her best friends are having their hair and make-up done and just enjoying being together; and the groom and his best men are bantering in the pub and then ushering guests to their seats; Then the moment when the bride climbs into her dress and her Father sees her in it for the first time; The groom and best man, seated quietly at the front of the Church or venue, all jobs done now, patiently waiting. Then the car arriving and the bridal party pausing outside the Church, everyone inside on their feet, eyes craning. And there she is, walking up the aisle and the magic begins….
My wedding photographer, Hester Marriott, captured my day to perfection : she was there every step of the way. And that's what I will do at your wedding, photographing all the candid moments that make up the best bits of the best day of your life.
My photos will tell the story of your day from beginning to end, using my unique film-making eye to craft your special narrative.
I'm there, for each and every moment, but so discreetly you will hardly notice. And when it comes to viewing the images, it is like re-living the day all over again because I haven't missed a beat.